"Life can be daunting as a teen. Champion Circle is here to help you navigate your way." – Otis Taylor
What is Champion Circle:
Champion Circle is a youth empowerment program for young men 14-19. This program was created by Give A Day Foundation with the intent to help equip our young men with the necessary tools and guide them in a direction that will open up possibilities to build a successful future.
Our program begins in June and consists of informative workshops and community activities that run through August. At the end of the summer events our teens (mentees) are paired with mentors for the rest of the academic school year. Some workshops and community activities will take place during the academic school year, but most of the time will be one on one interaction between mentors and mentees.
Our workshops consist of special guest speakers who will be teaching on our five core values listed below. Some of our community activities are interactive tours to our local fire and police departments. Team building activities like law enforcement basketball challenges, mind master challenge, lion club skeet shooting, career adventures, team volunteer projects, and more.
Our 5 core values:
​Identity discovery – discovering the person in the mirror
​Career development – finding professions that could lead to a lifetime career
​Health awareness – learning the importance of being and staying healthy
​Financial identity – learning how to make wise choices with your money
​Volunteerism – gaining a better understanding of why it's important to give back to your community
Here are the Facts. According to the Florida Department of Law Enforcement, in 2019 there were 471 teen arrests for different crimes committed, 333 were males. The good news is, this number is down from the year before. According to the Florida Department of Education, high school dropout rate was 4.8% in 2019, 3.7% were males. That too was down from the previous year but these numbers are alarming.
Champion Circle takes a different approach, not looking at the bad, but creating opportunity where we can break bad habits by providing positive choices for our youth. It has been proven, when we invest more time in the lives of our young men at an early age, they make better choices that carry them through the rest of their lives.
Become a Champion!
Register Today!!
Become a Mentor,
Learn more…
Become a Mentees,
Learn More…
How much does it cost to join Champions Circle?
There is no monetary cost to join our program, but all Mentees are required to volunteer a minimum of five hours a month.
Who can be a part of Champion Circle?
Champion Circle is designed for young men ages 14 through 19.
How is Champion Circle funded?
Champion Circle is funded through donations, in-kind goods and sponsors.
How long does Champion Circle program last?
Phase 1 of Champion Circle starts in June, runs throughout the summer months. Phase 2 of Champion Circle starts in August and runs through the academic school year.
Together We Stand Strong!
3686 Caladesi Road
Clermont, Florida 34711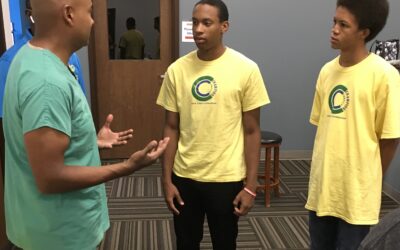 Making healthy choices in everyday life, nutrition, exercise, social activities, and beyond. Our mentors use their experience to help guide you in some of these life choices.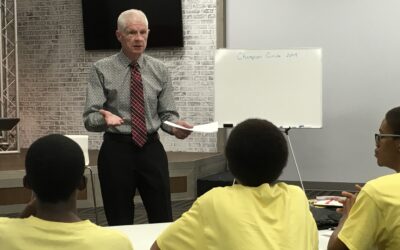 Mentors can help promote high self-esteem.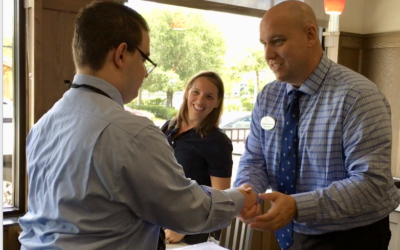 Mentors use their life skills to bring expertise from higher education to career exploration.